Today Angular 2.0.0 has been released as final version. For sure Angular 2 Material Design Lite (demo github) fully supports this long awaited version of Angular.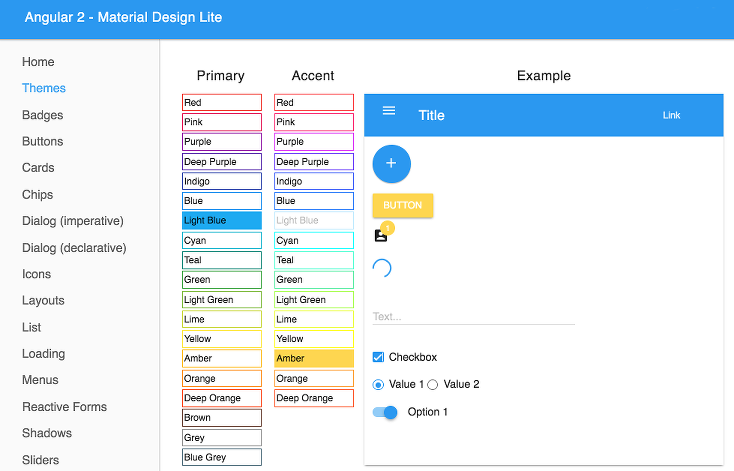 These are the components that are available right now
Badges
Buttons
Cards
Chips
Dialogs
Icons
Loading
Shadow
Toggle (Checkbox, Radio, Icon Toggle, Switch)
Lists
Reactive Forms
Slider
Snackbar
Table
Tooltips
Menu
Layout (standard, scroll, waterfall, tabs)
Tabs
Textfields (multiline, expandable)
You'll find demos and examples on how to use these components within the e2e test application
Here is a plnkr if you'd like to play around http://plnkr.co/edit/I3dLfLUDIH2xlEJqj0da?p=preview.